Today: Wed Nov 20 17:34:19 2019

Hi, I am Young and today I will be presenting to you our hike to Gunang Lambak (also known as Mount Lambak). Gunang Lambak is a small mountain with twin peaks in the center of Johor State, about 5 km from the town of Kluang. After hearing the shocking news about the earthquake in Mount kinabalu, we decided to go to Gunang Lambak instead of ... as it is an easy mountain to conquer and old senior citizens usually climb this mountain. If you are going to hike this mountain, I recommend you to bring water and snacks.

On Sunday, 6.00a.m., we set off from home to our journey to Gunung Lambak. As we are early, we cleared the Singapore and Malaysia custom smoothly. A journey there by car will take at least 2 hours. During the journey, it started to rain heavily. If it rains, we have to cancel the hike but thankfully, the rain stopped just before we reached kluang. When we reached to our destination, we took our breakfast at Railway's hotel coffee shop. Then, at 10 a.m., we checked in to our hotel (Hotel Mega 68). After settling to the hotel, we head off to Gunung Lambak. The journey there from the hotel would take around 10 minutes. We reached the huge carpark and unexpectedly, the carpark is for free!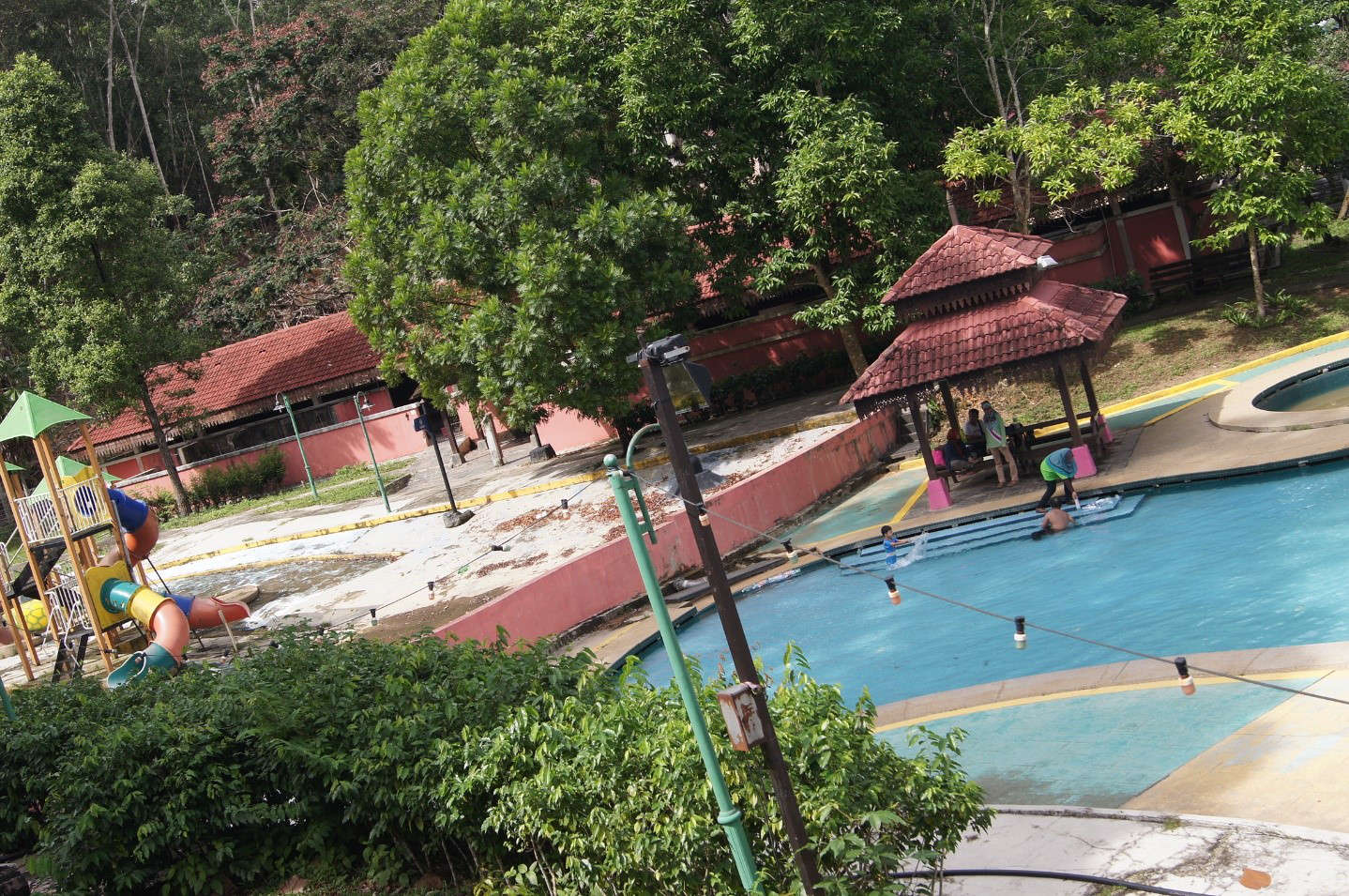 There is also a resort named Gunang Lambak resort at the foot of the mountain. It have a swimming pool, a playground and a restaurant.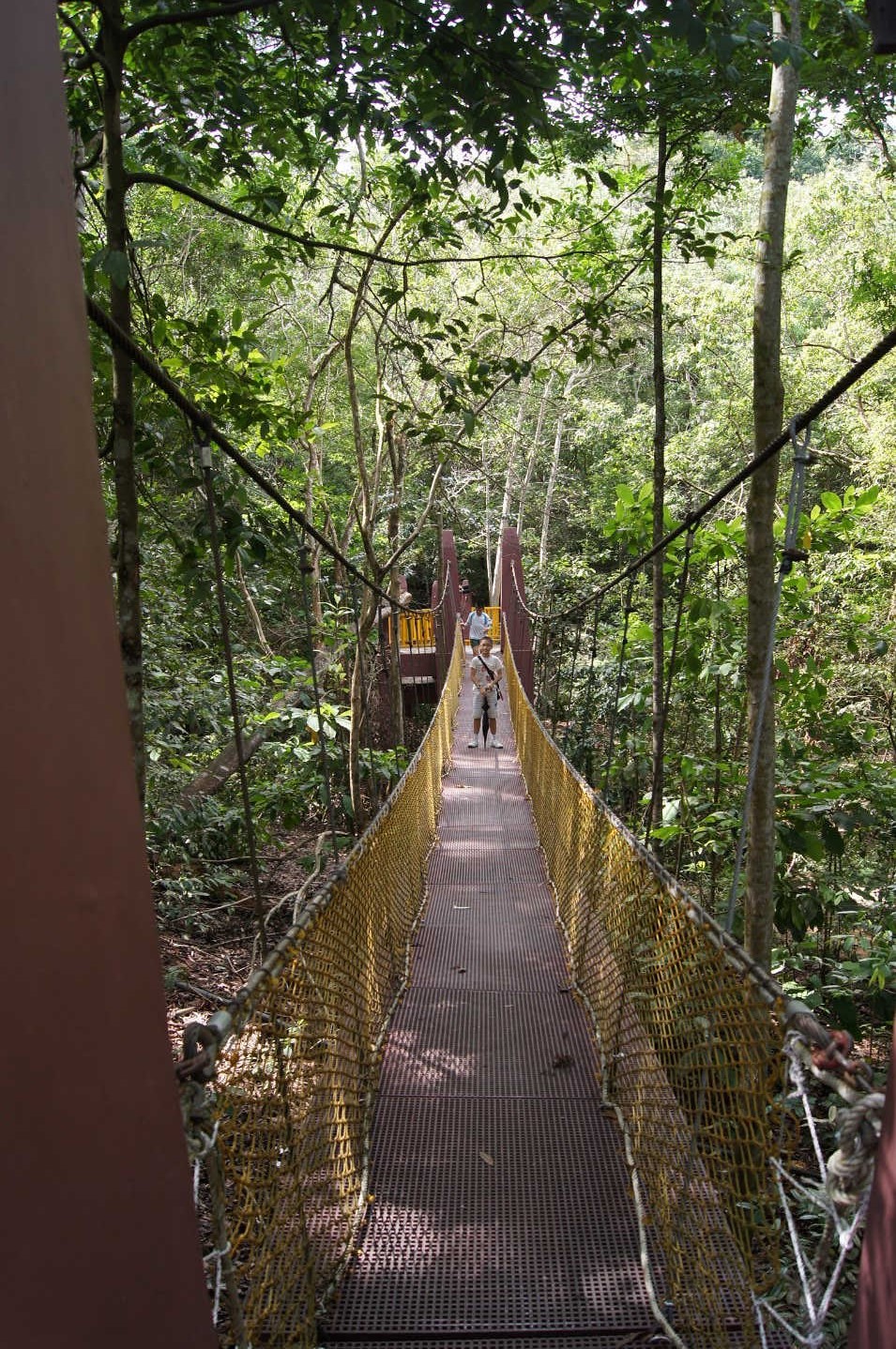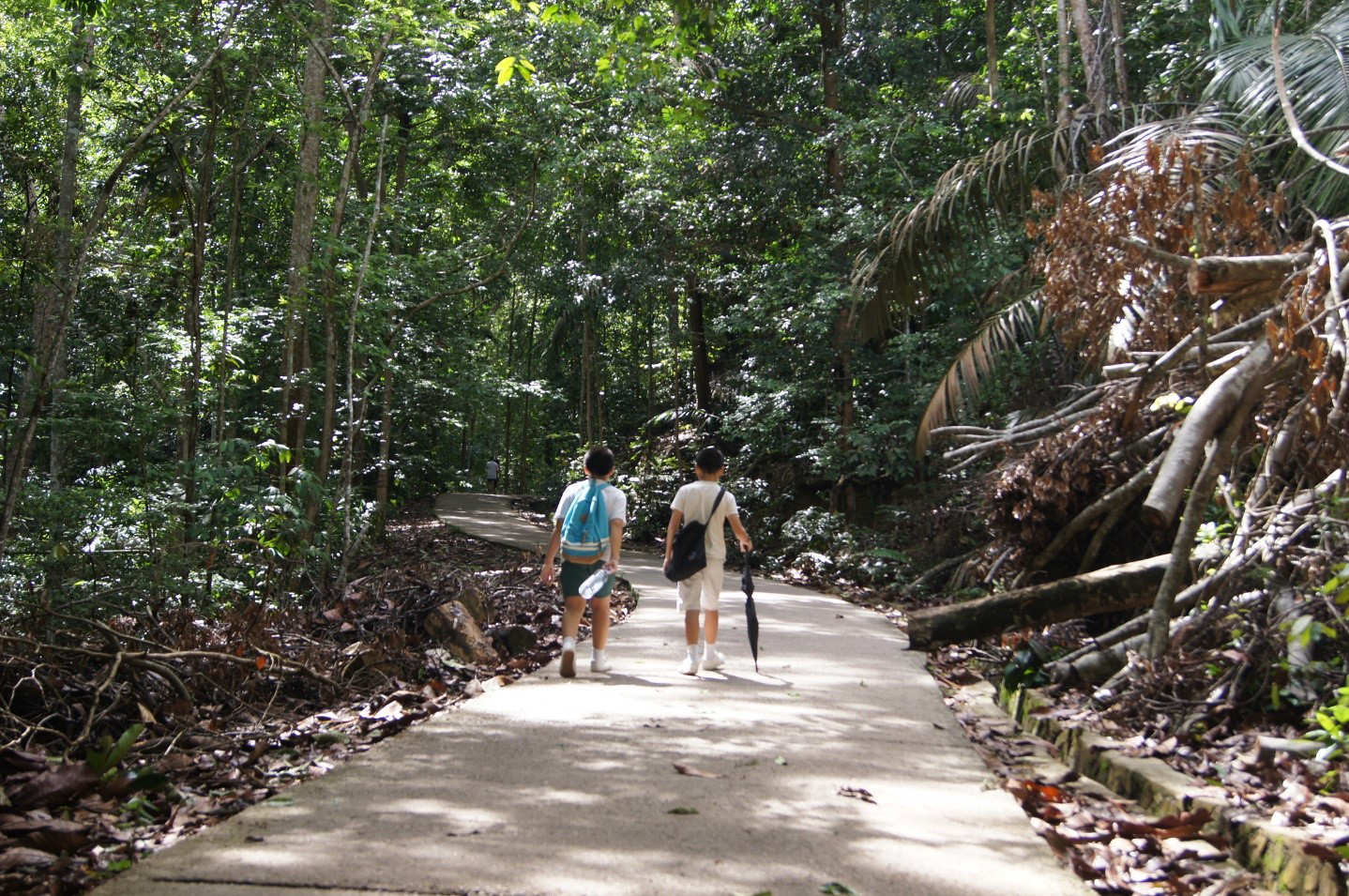 When we reached there, there was an event going on. I think it is an eco-program as the participants are wearing green and tied leaves around their heads. After exploring the resort, we went to a bench (or a waiting point), took a short break and waved goodbye to my mom as we started our hike.

Just make sure that when going up the hill, the bridge is on your left side. As we walk, the path gets harder and harder and then the path soon became less paved. While climbing the 30° steps, we pass by waterfalls and some families hiking together. Ropes are also tied to trees to help hikers. We then reached the tea Station.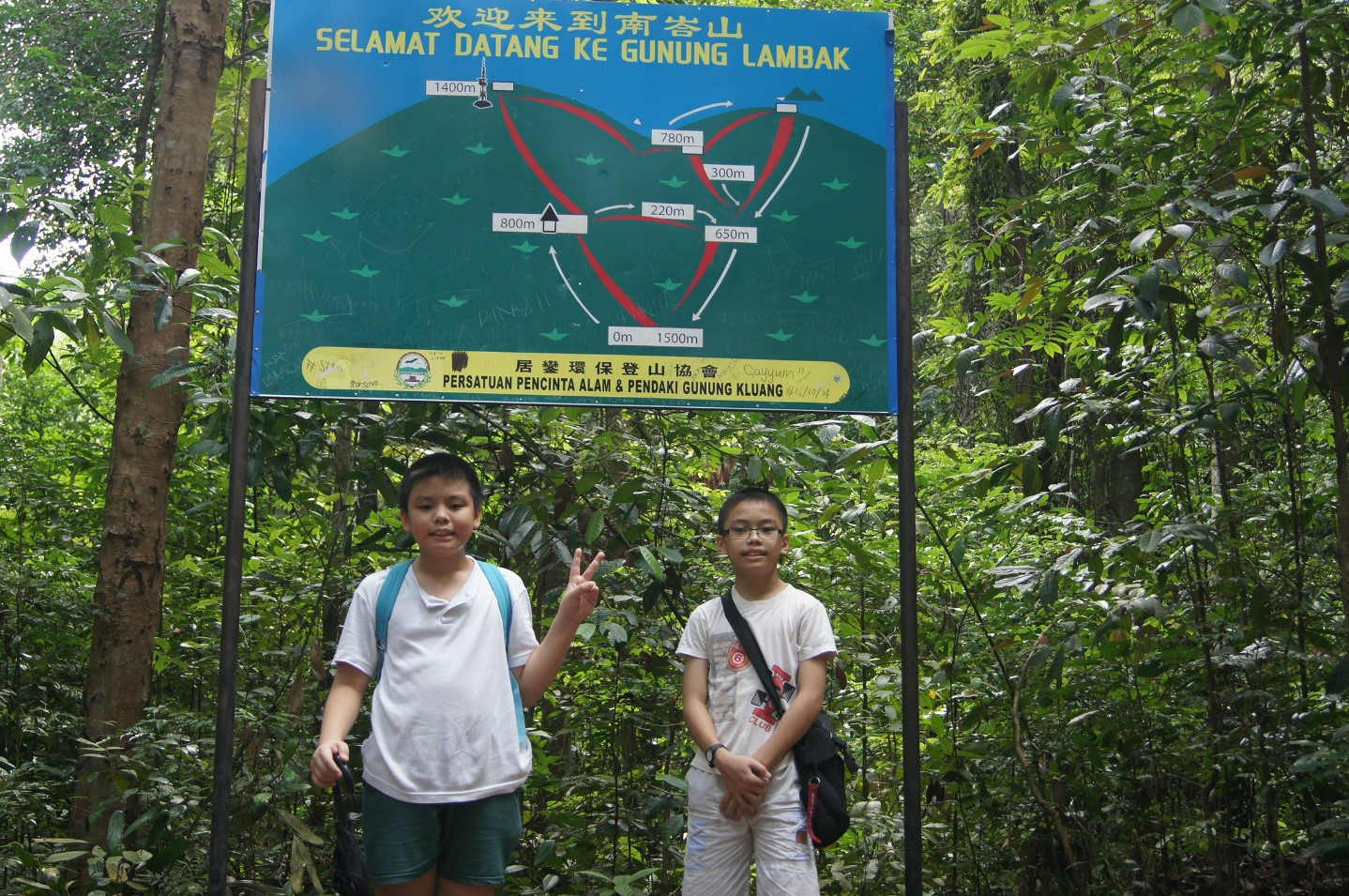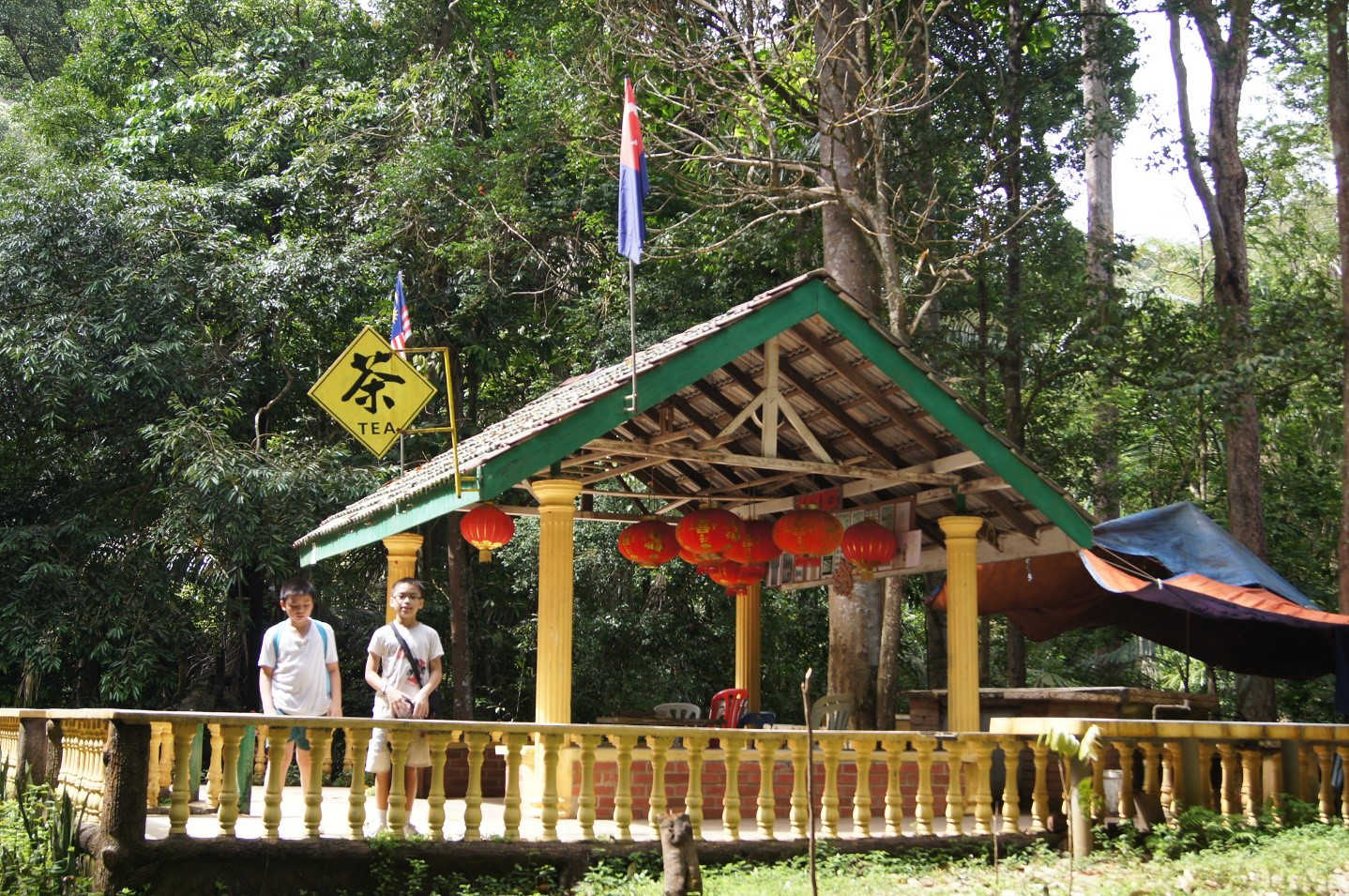 Tea station (or half-way hill) have fountains and small pools for young children to play in. After exploring the place, we came across two paths. My father decided to take the left path. As we climbed, the steps became steeper (as steep as 45°) and there is also less ropes to depend on.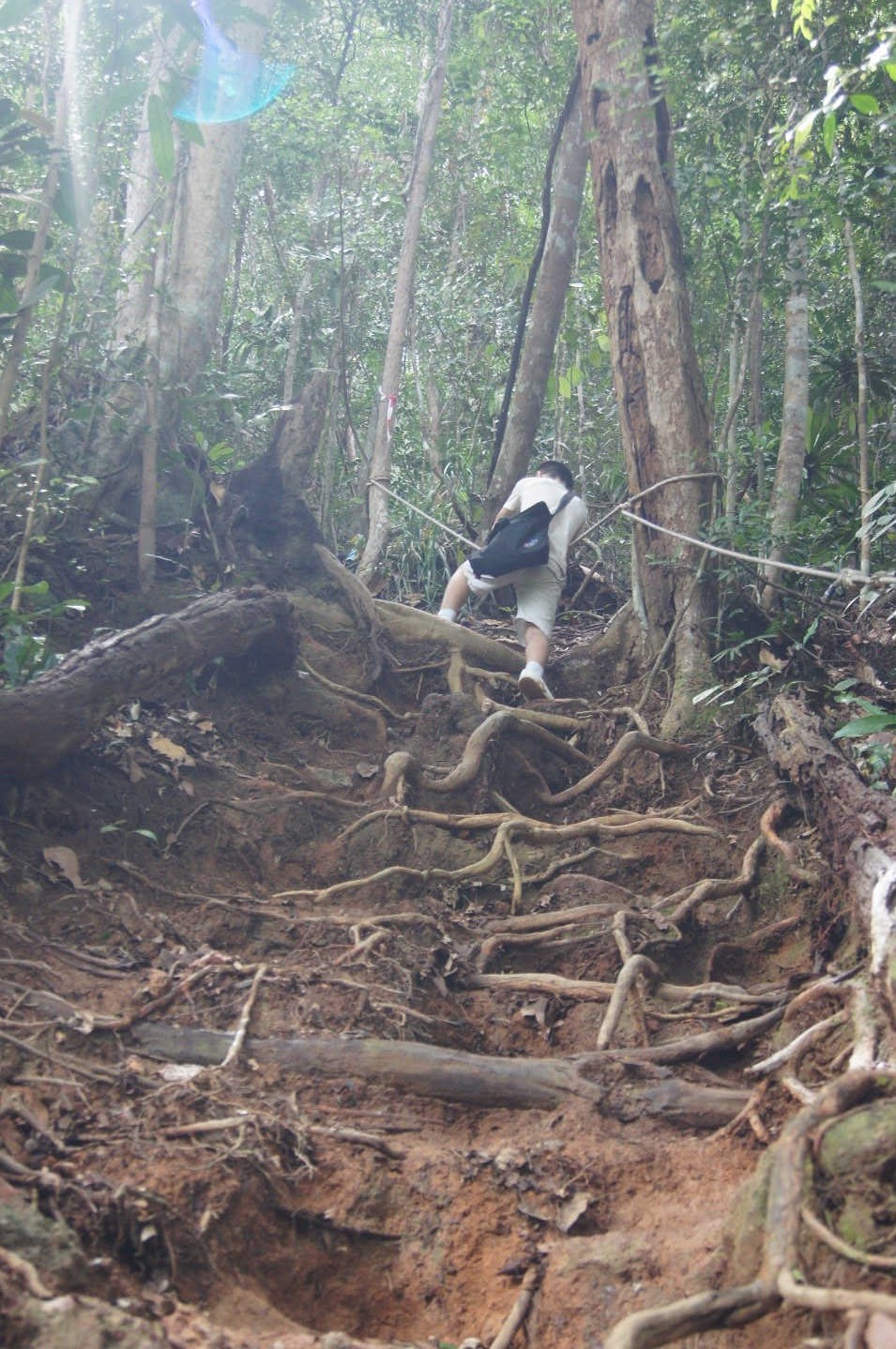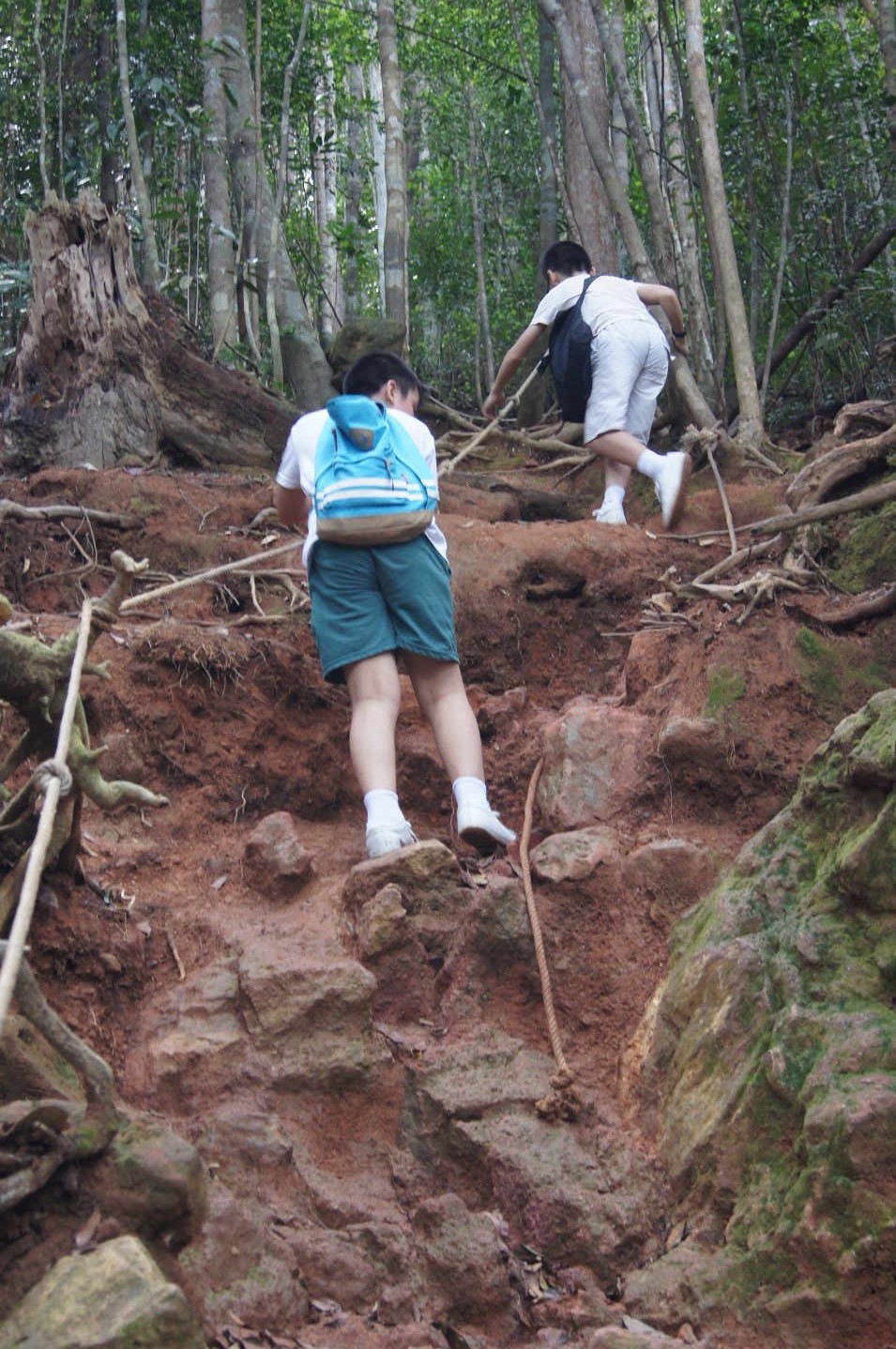 We also notice some aggressive and curious monkeys following us. It is recommended to bring a stick along just in case the monkey attack. While climbing, I almost fell down a few times and we had to grip anything we could. I kept on telling myself to keep on climbing. After climbing the steep steps for 1:15 hours, we finally reached the summit. The summit is 510 metres above sea level there is a radio tower built there. Info about the radio tower: The television station Radio television Malaysia completed a transmitter on Gunung Lambak in 1969 to provide good reception in Kluang. It closed in 1983, superseded by a transmitter at Gunang Ledang, near Tangkak. Extracted from the Wikipedia The view there was amazing! You can see at least 80 km away. We rest for 15 min at the top. We soon decided to set off as two monkeys started approaching us to snatch our food. we brought the umbrella along(as we know that there are going to be Monkeys at the summit) to help use to fence off the aggressive monkeys.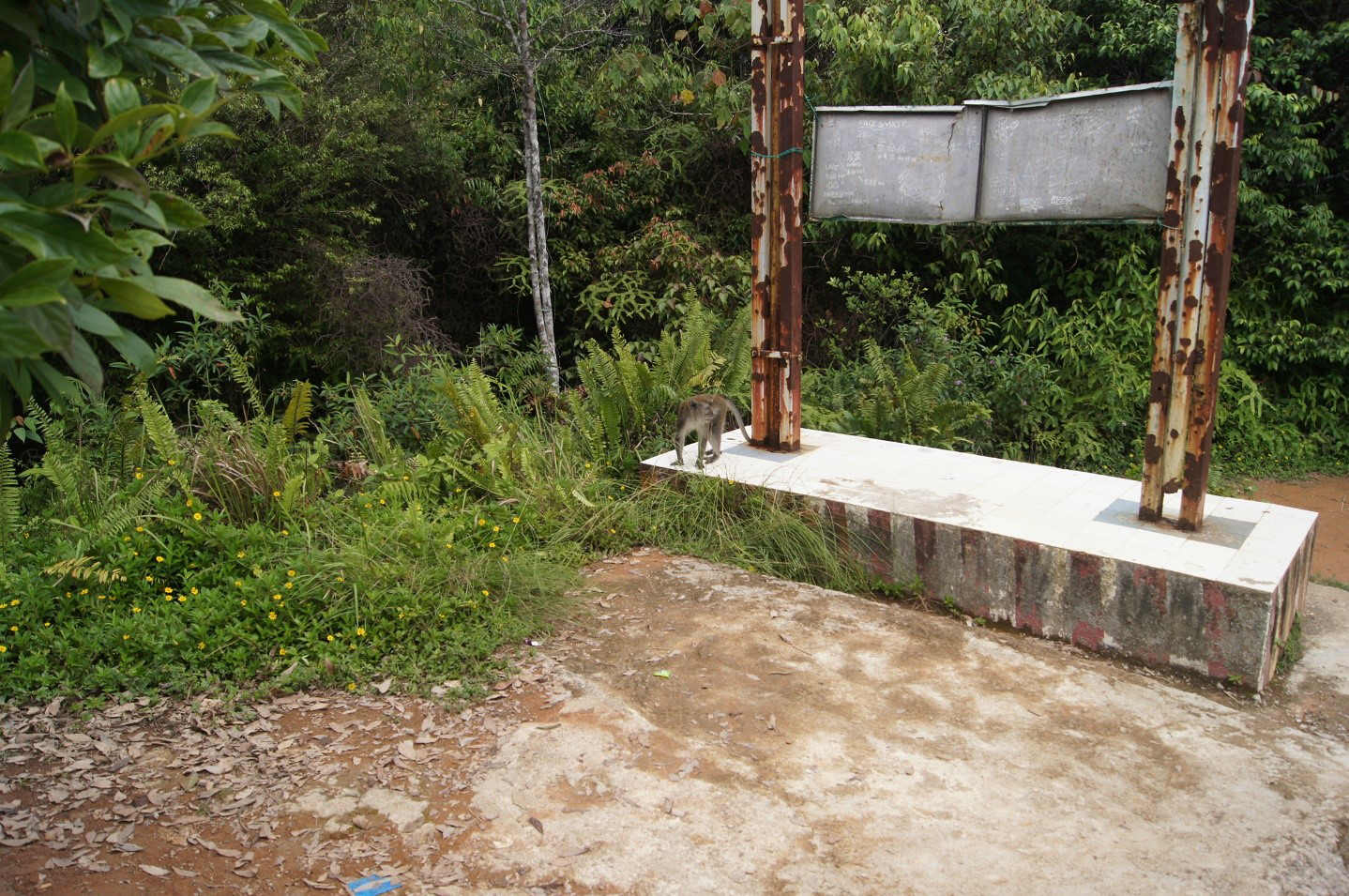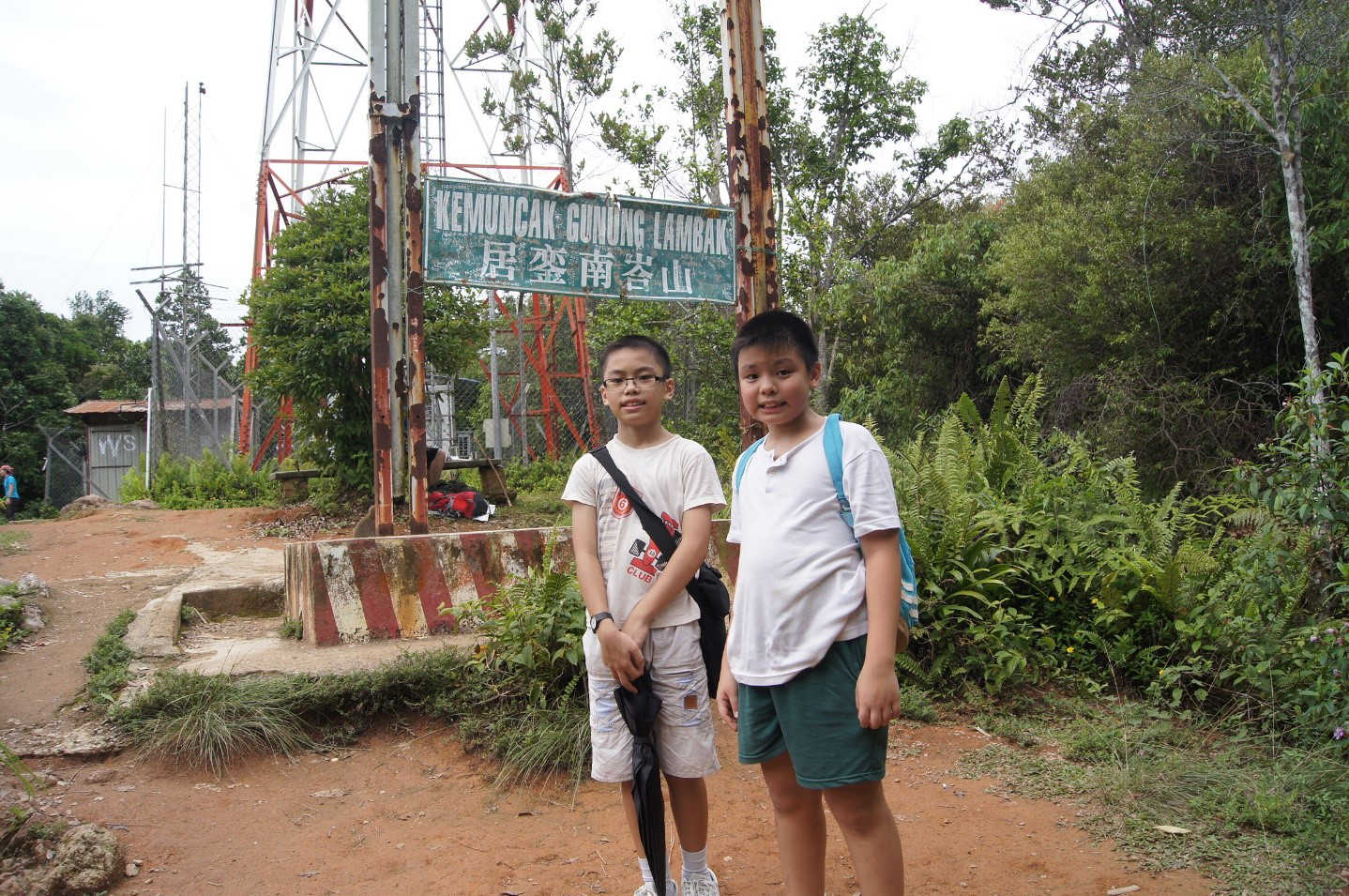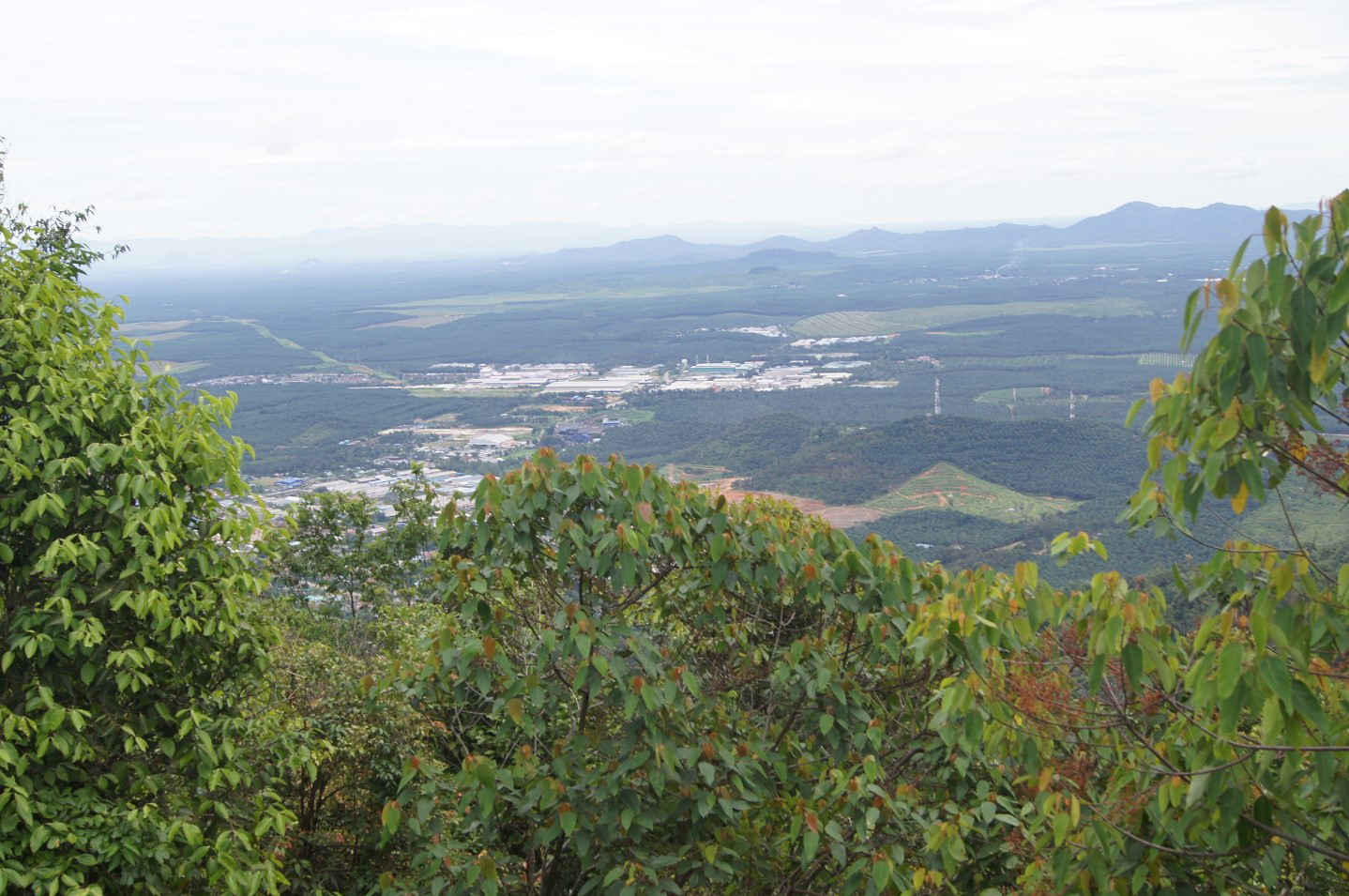 We decided to take another path down instead of going back the same way. That path is just on the left side of the radio station. It is more smooth and easy to run down. My father taught us how to go down fast, by running down the slope and jumping down steep slopes. After a long time, we reached the south peak. The south peak is covered with trees and it is hard to identify if you have reach the peak. We descended down quickly without any problem and it took us about 1:15 hours to get down. We went to the waiting point and saw my tired and bored mom, waiting for us. She was joys over joys when she saw us, as her waiting time is finally over but when she saw our dirty shoes, her smile soon fade away….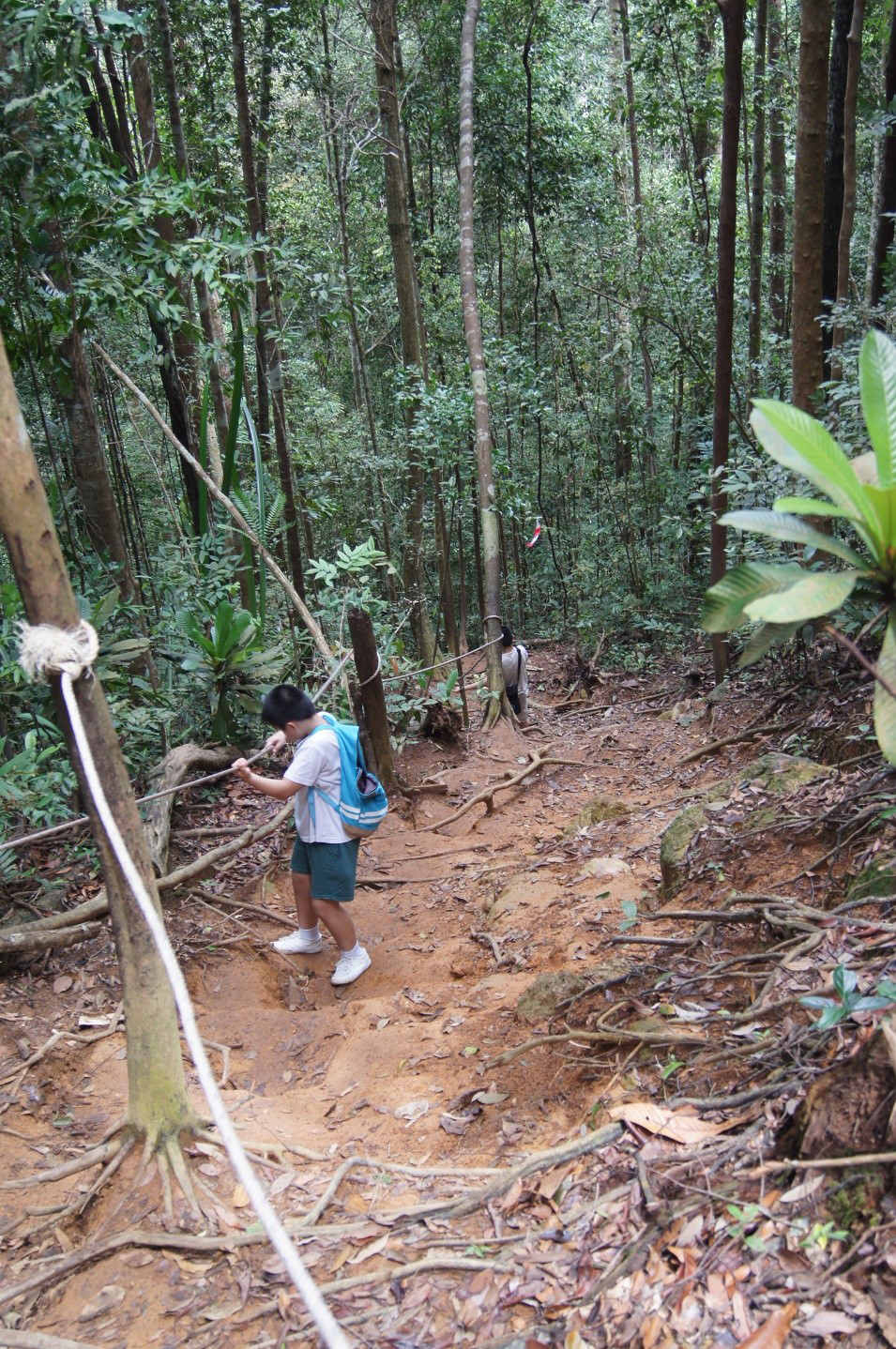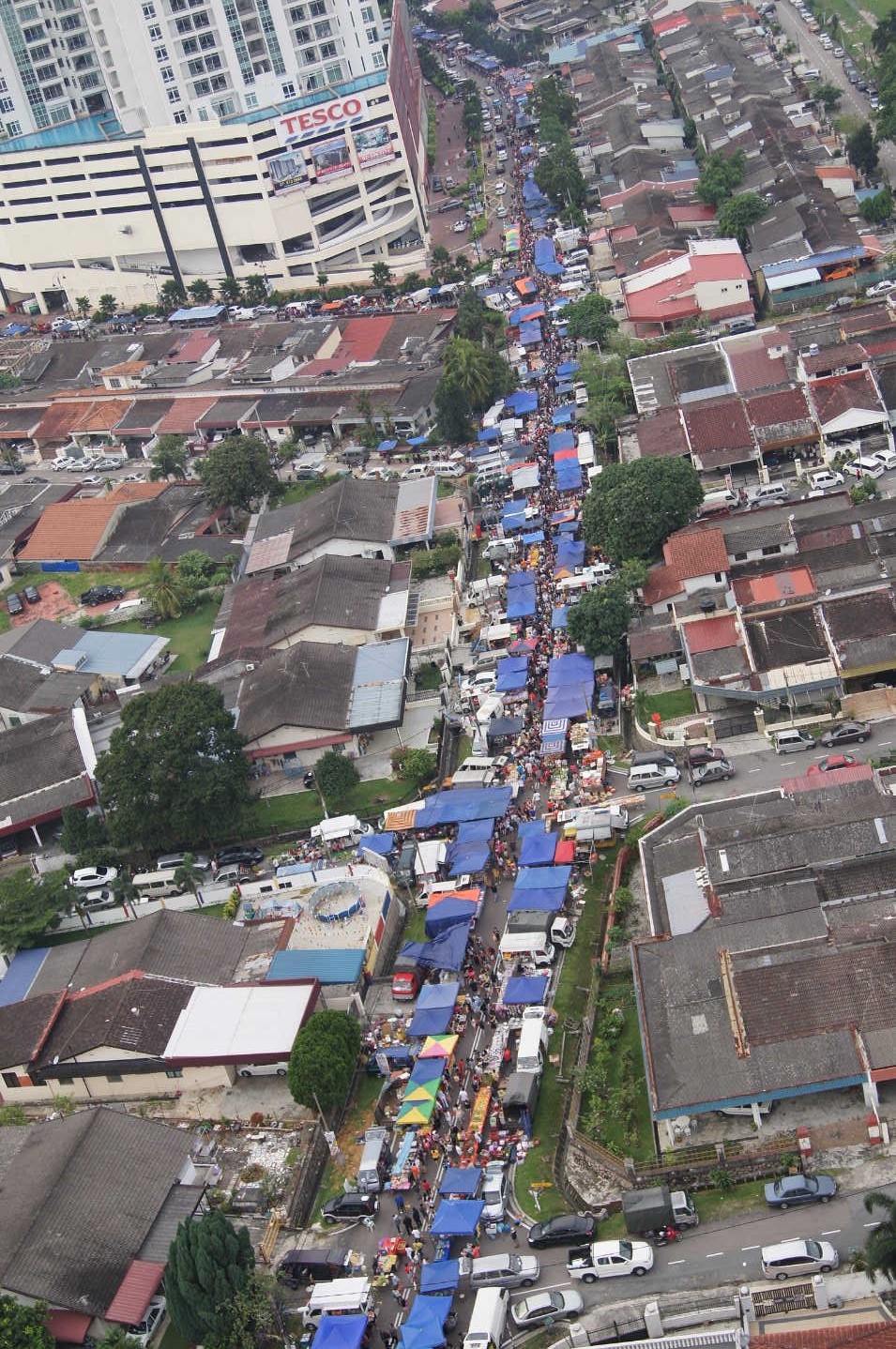 After staying in the hotel for a day, we set off to Hotel Grand Paragon. Every Monday, there would be a parsa malam (night market) near KSL and Hotel Grand Paragon. It sells a huge varieties of things: from thunder tea rice (lei cha) to fish and durians. It is much more interesting than the parsa malam in Singapore.

current guest: ST99999
recent guest: ZZ11111 | ZZ96921 | NL68130 | ZZ96925 | JP25158 | US97201 | ZZ96922 | ZZ64174 | ZZ96470 | ZZ96911 | ZZ96913 | SG15165 | US61391 | US61390 | US39126 | US39136 | US53920 | ZZ96486 | ZZ96910 | SG69746 | NL68151 | NL68152 | GB26166 | SG71184 | SG94158 | ZZ96924 | ZZ64188 | ZZ96929 | ZZ96912 | NL68143 | NL68140 | ZZ96472 | NL68135 | NL68161 | US21089 | US53917 | CN61073 | ST99999
cU: 563 cG: 6784 dT: 1206 dT List: 9s 1h 31m 4h 33m 31m 36m 1h 58m 31m 50m 39m 58m 39m 44m 56m