Today: Wed Nov 20 16:56:52 2019

Hi, I am When Young and today I am going to share my experience at Telunas Beach Resort with you. It was originally planned to spend our holidays at Malaysia but we changed our minds due to the jams in Malaysia's checkpoint, making it a last minute decision to go to Telunas.

We began our journey by going to Singapore's ferry terminal located at Harbourfront Centre to take our 45 minutes ride to Batam. We then reached Sekupang ferry terminal and were greeted nicely by the hosts. We were soon walk about 400 metre to another local jetty and was transferred to their traditional boat and headed for Pulau Sugi. The 1-hr-45-min ride was noisy and pretty bumpy and is recommended to bring earplugs to protect your ears. During the ride, we were given free apples and mineral water and passed by many fishing village.

The boat can easily take up to 30 people but there were only a total of 8 guests, 3 boatmen and 3 staff. The boat are safe and it was a very common mode of transport across the islands.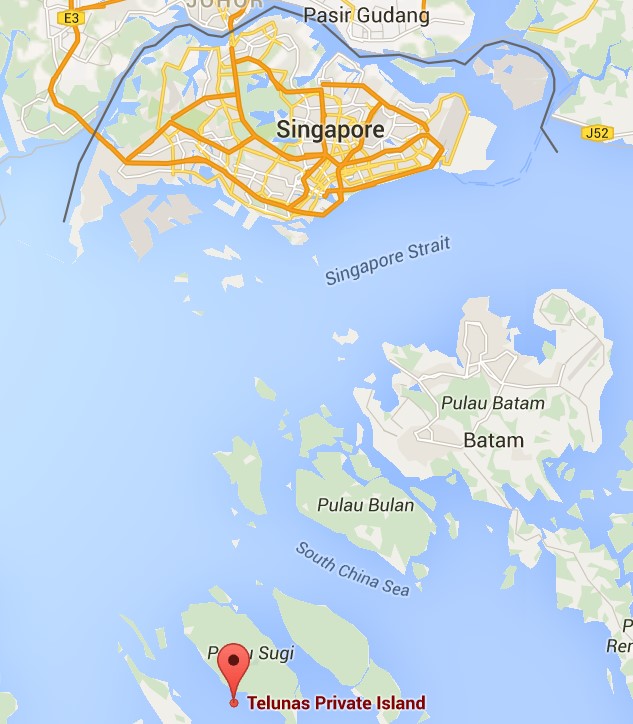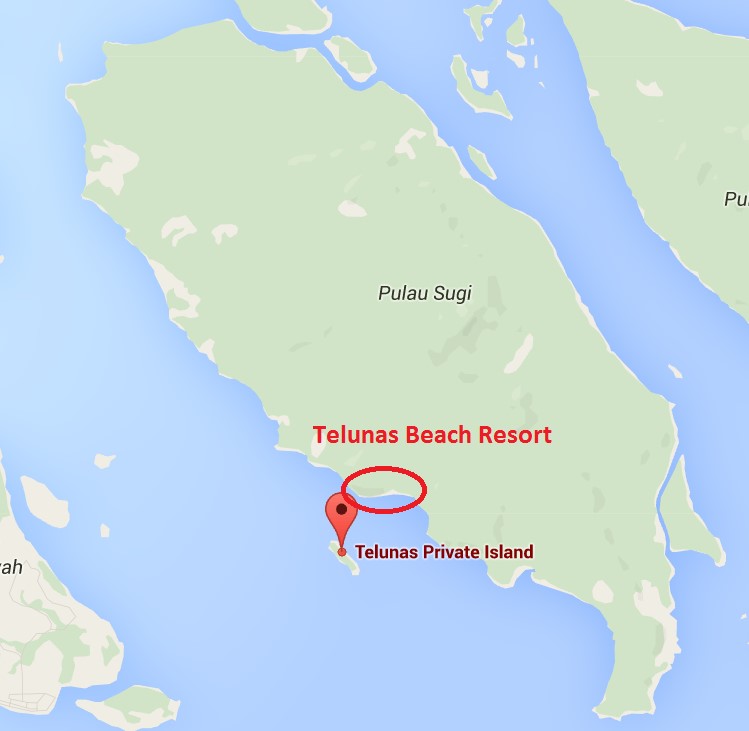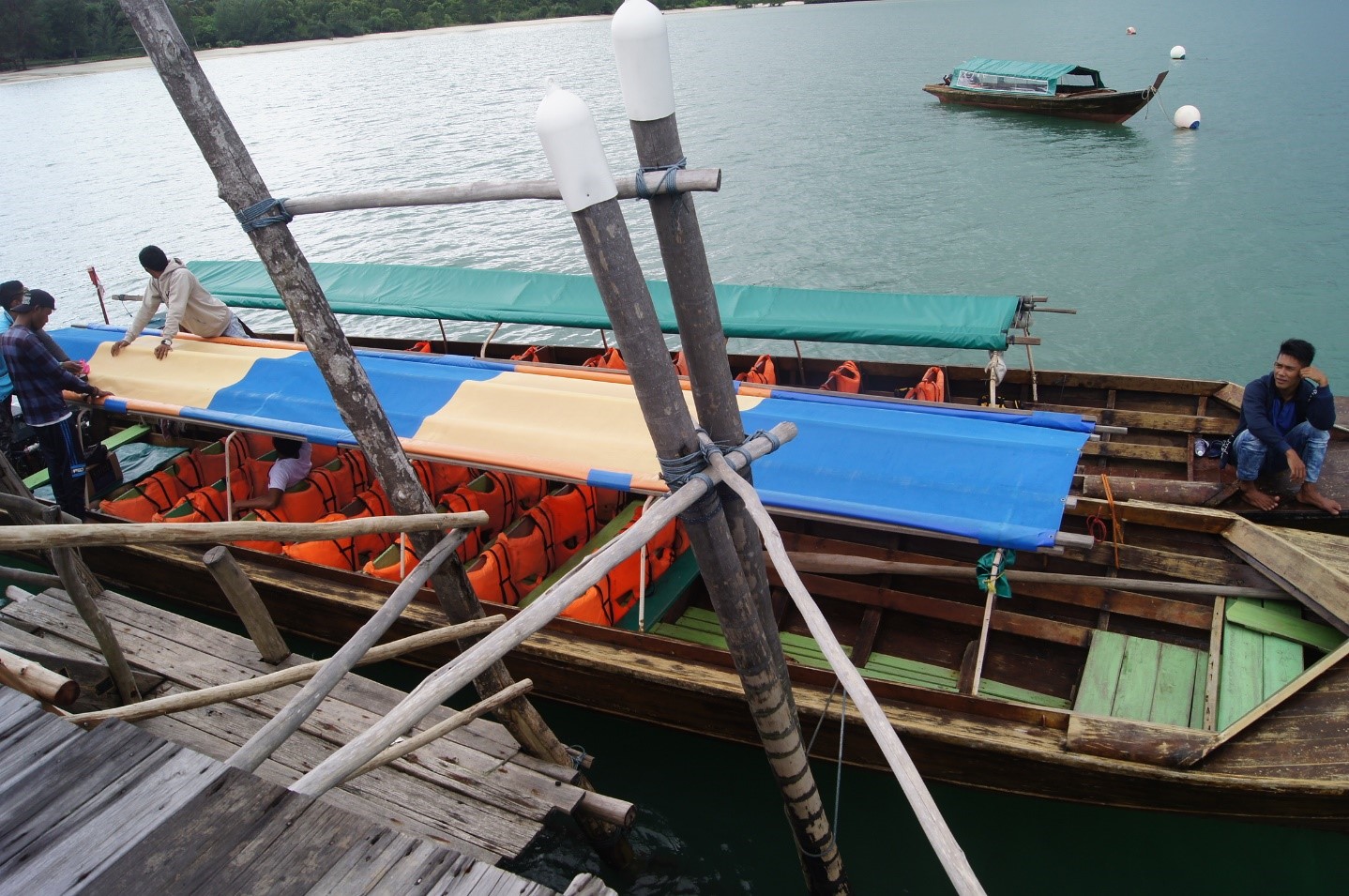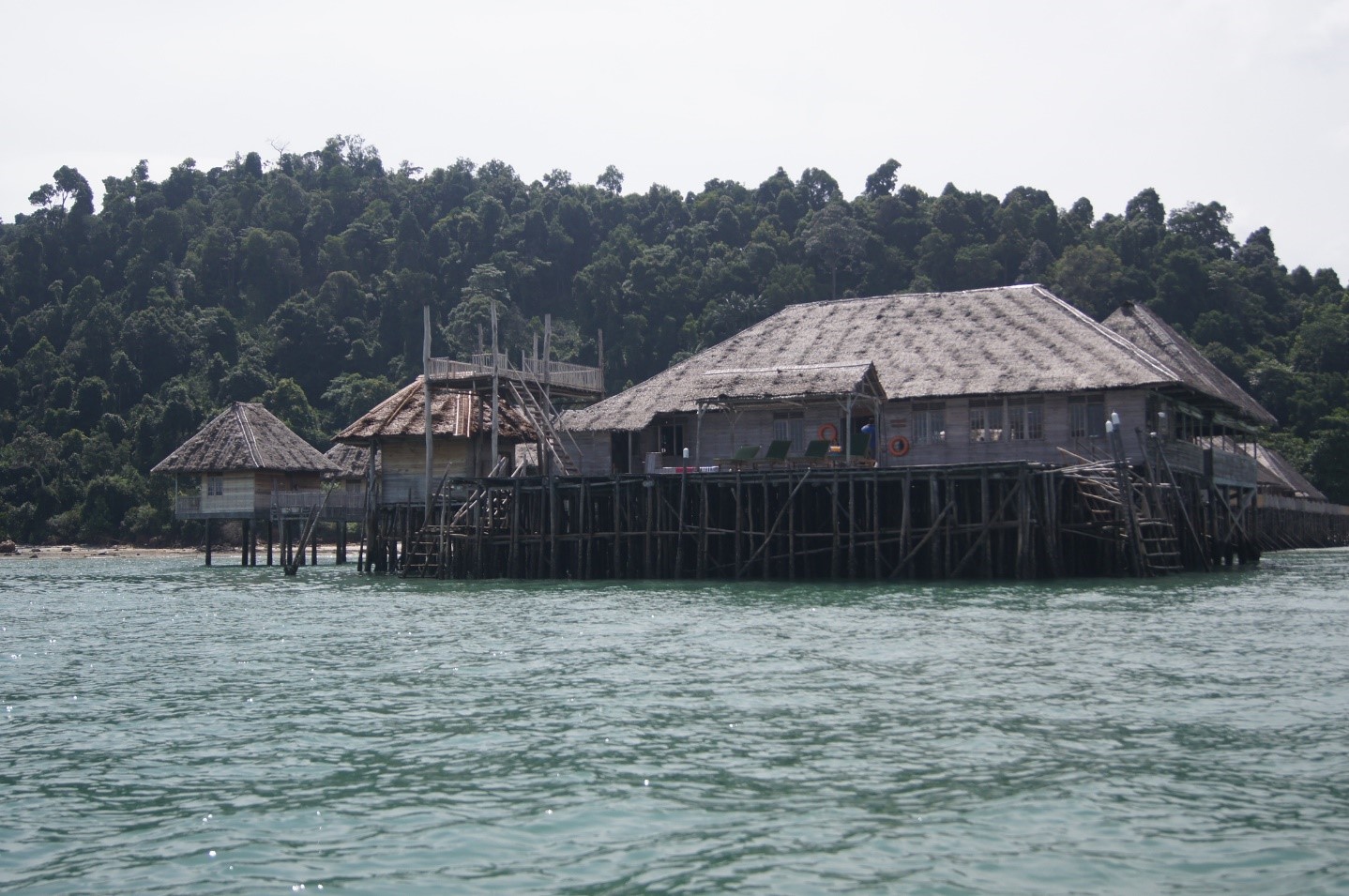 When we reached there, we were welcomed by other friendly host and were provided with a refreshing welcome drink. Our chalet had a wooden bunk bed and My brother and I were eager to try fishing, after we settled down, we asked the hosts for baits and fishing equipments(fishing string, hooks). They were generous enough to give us a bowl of chicken baits. We hanged our fishing string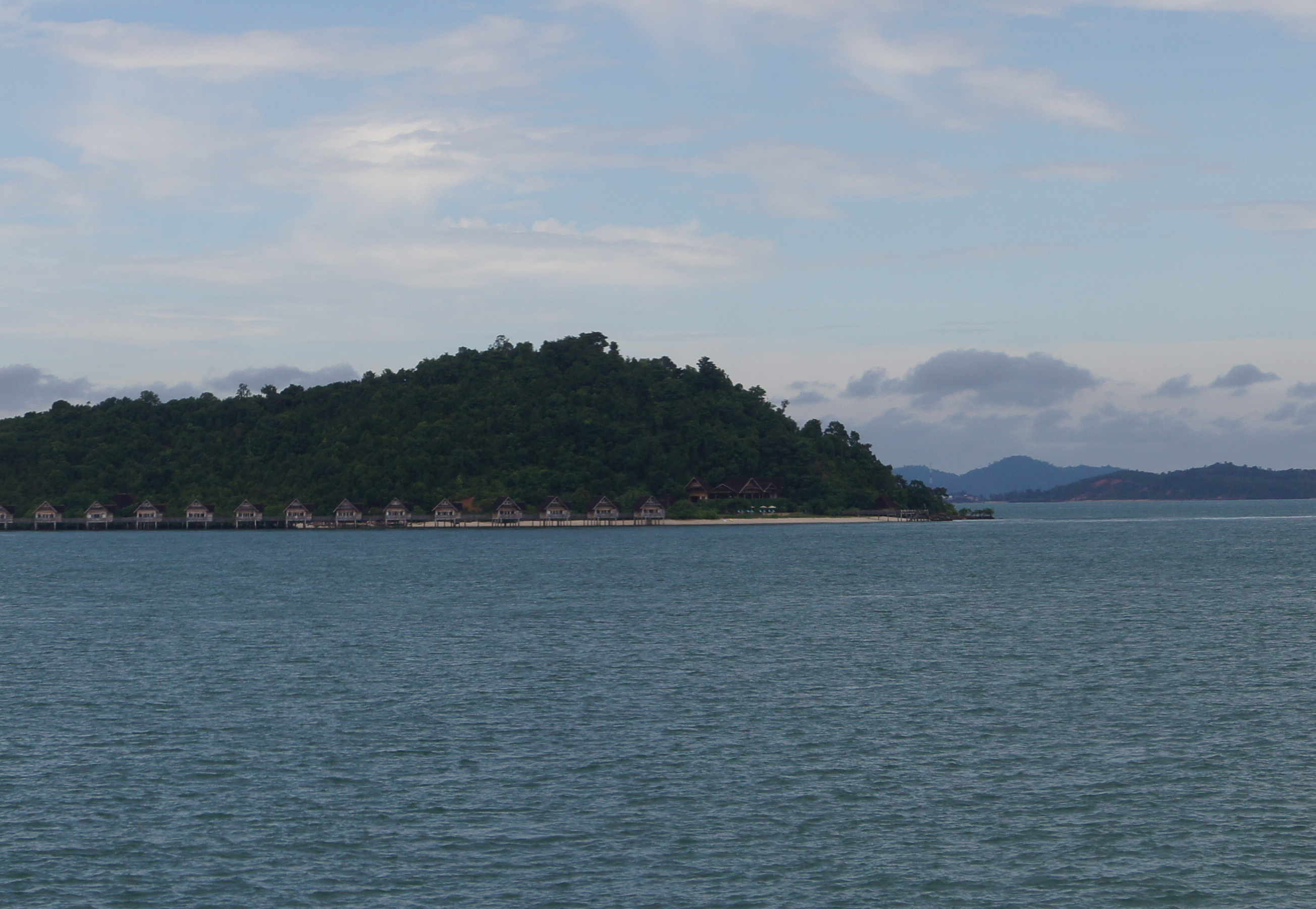 As you can see, the private island is just about 1KM away.



There were only 3 groups of guests in the resort during our stay there. The whole beach was not crowded. The beach was clean and the sand was almost fine like powder. We were told that there are two workers assigned to clean the beach everyday. During month of June, the wind will bring rubbish towards the shore.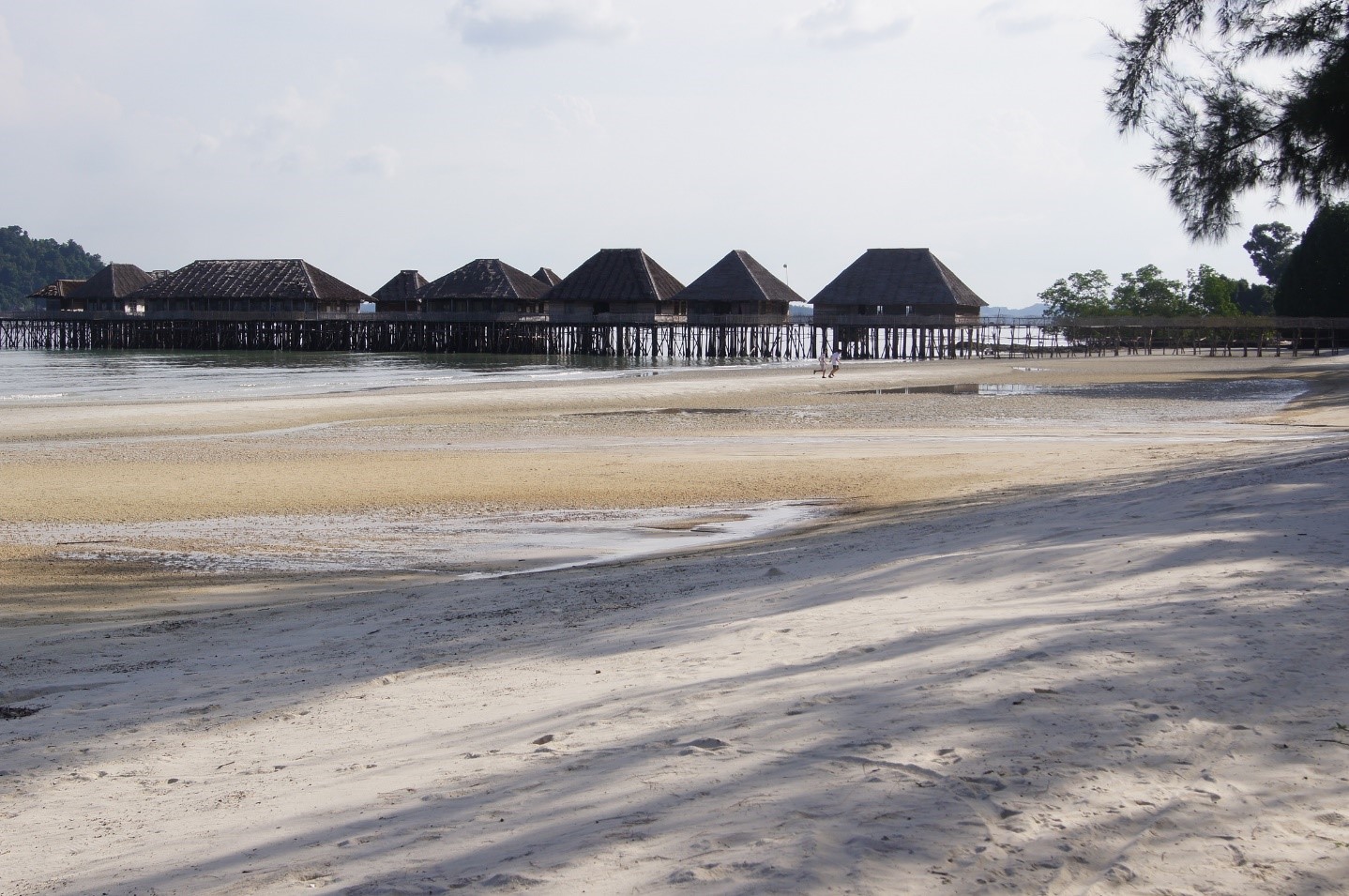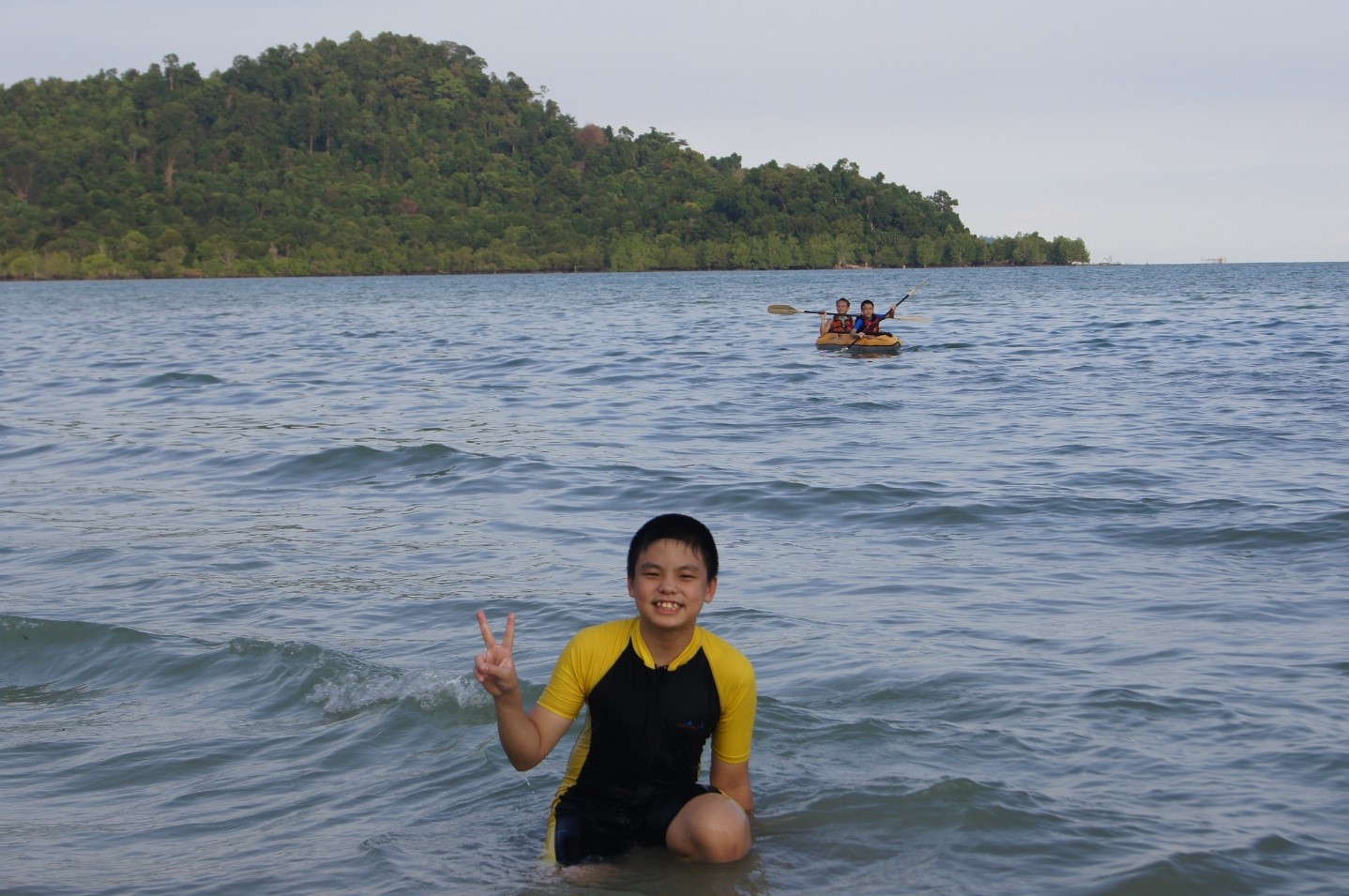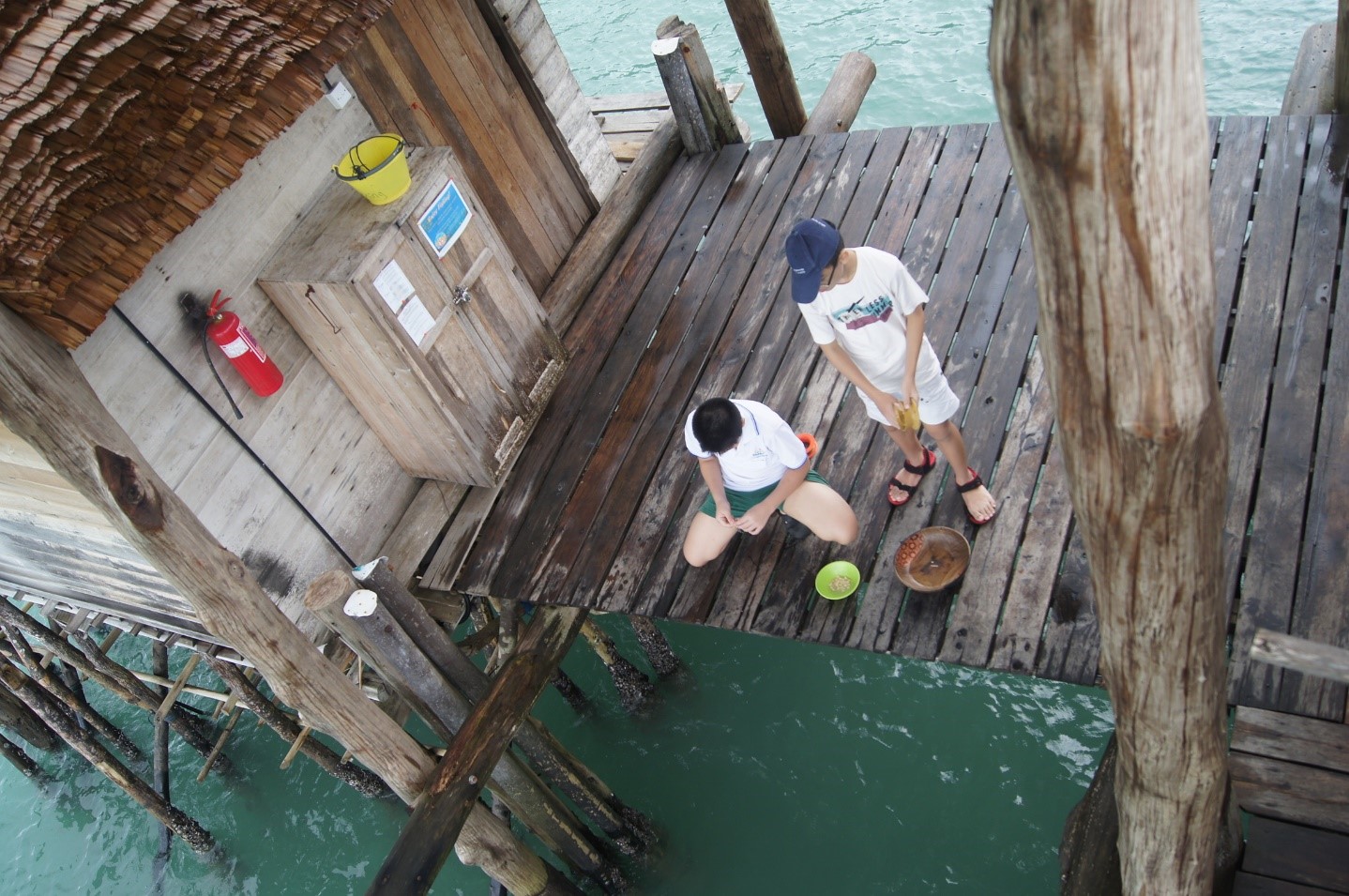 About 4:30pm when the sun was not so hot. We rent a canoe. We were advised not to go too far out. So we only go as far as the end of the Chalets.

At other times, we did fishing. My brother catch 3 fish and I catch small fish.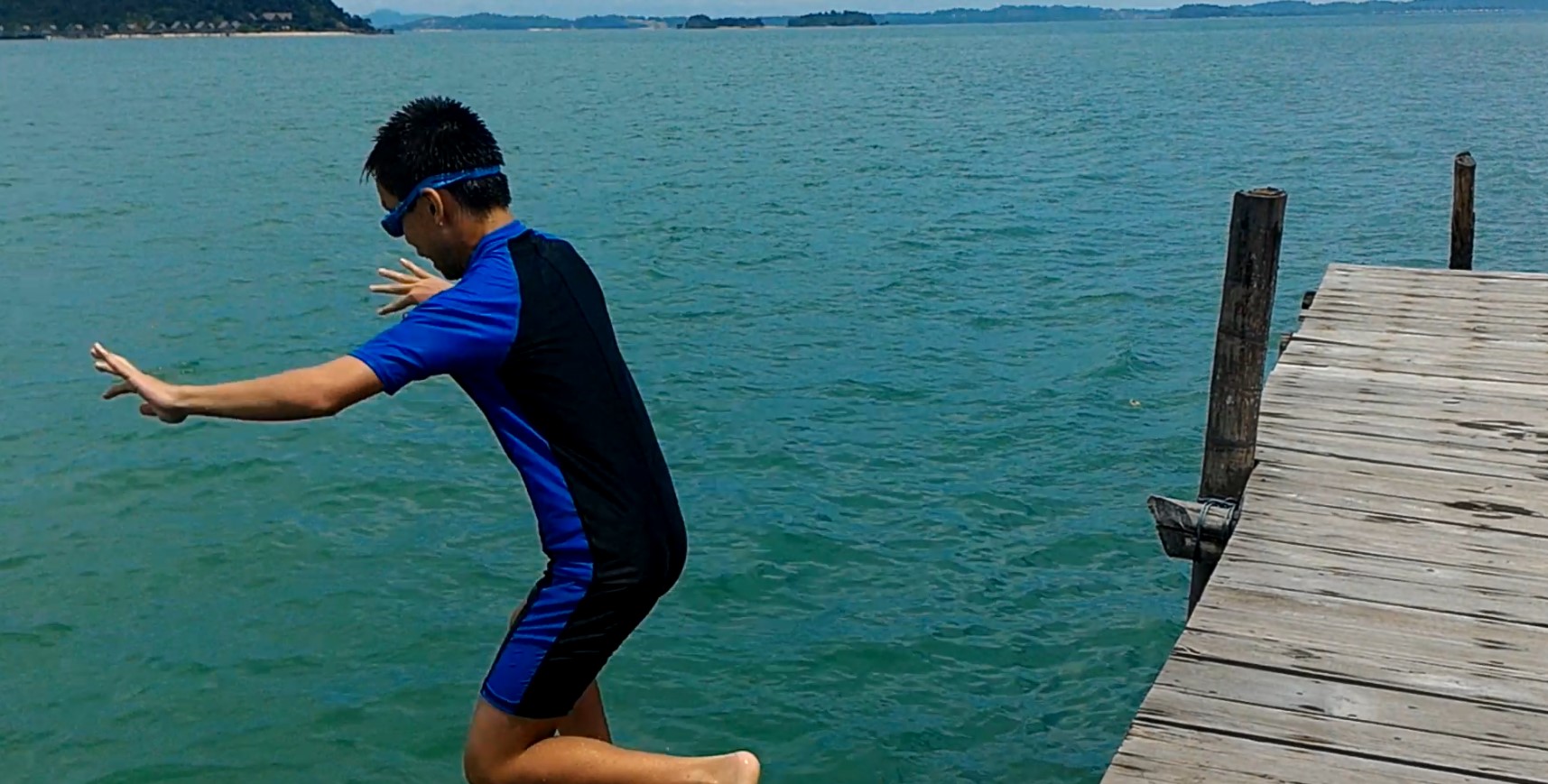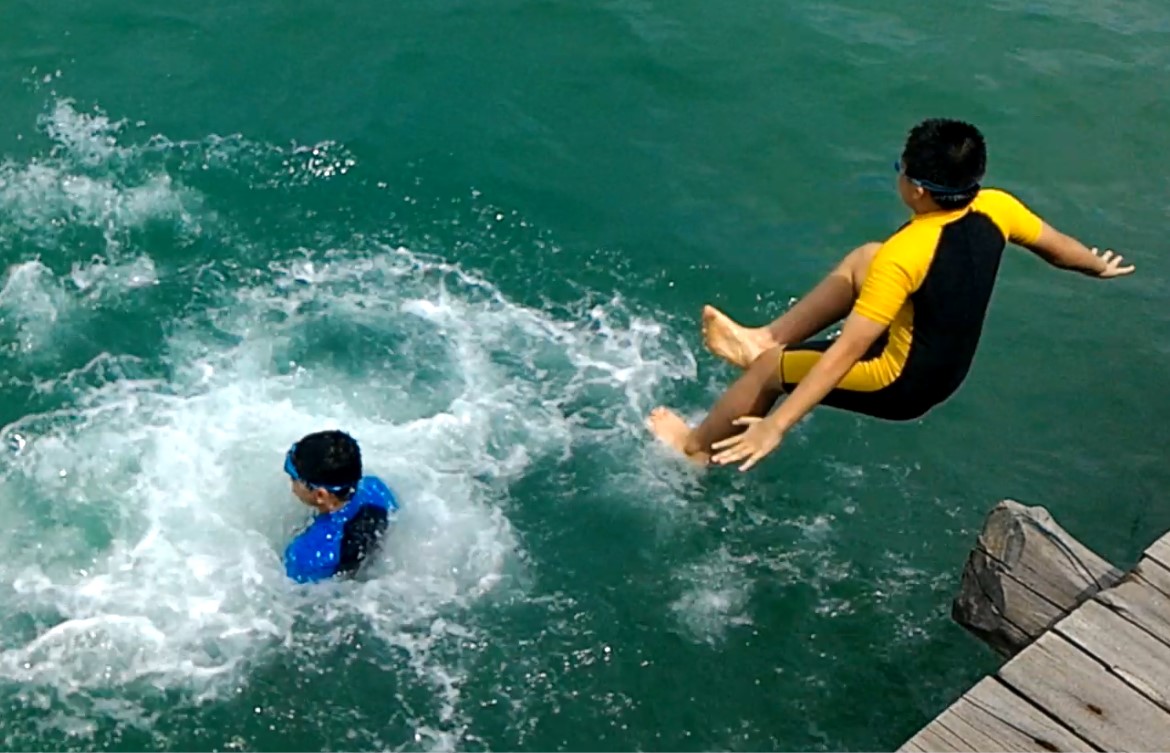 2nd day: activities, Morning: We jump from the middle deck (3M height) into the sea. The host is a lifeguard so he standby to ensure our safety. For the middle deck is quite pain for the children due to the impact. There is another high deck for you to try, if you dare.
In the afternoon, Jones (the host), his colleague and we took a 15-minute hike to the top of a hill where the low rope obstacle course is located. If you want to go there, I recommend you to bring insect repellent since there is a lot mosquitoes in there. About the obstacle course, Jones is very good at it he can do as fast as he can but for my brother and I take long time to get there. My brother and I pass the obstacle course. For children the most difficult is the rope that show the image on the screen where jones doing it. Another is you have to cross on the log balancing that is my weakness so host help me to balance but jones completed about 1 minute and 25 second.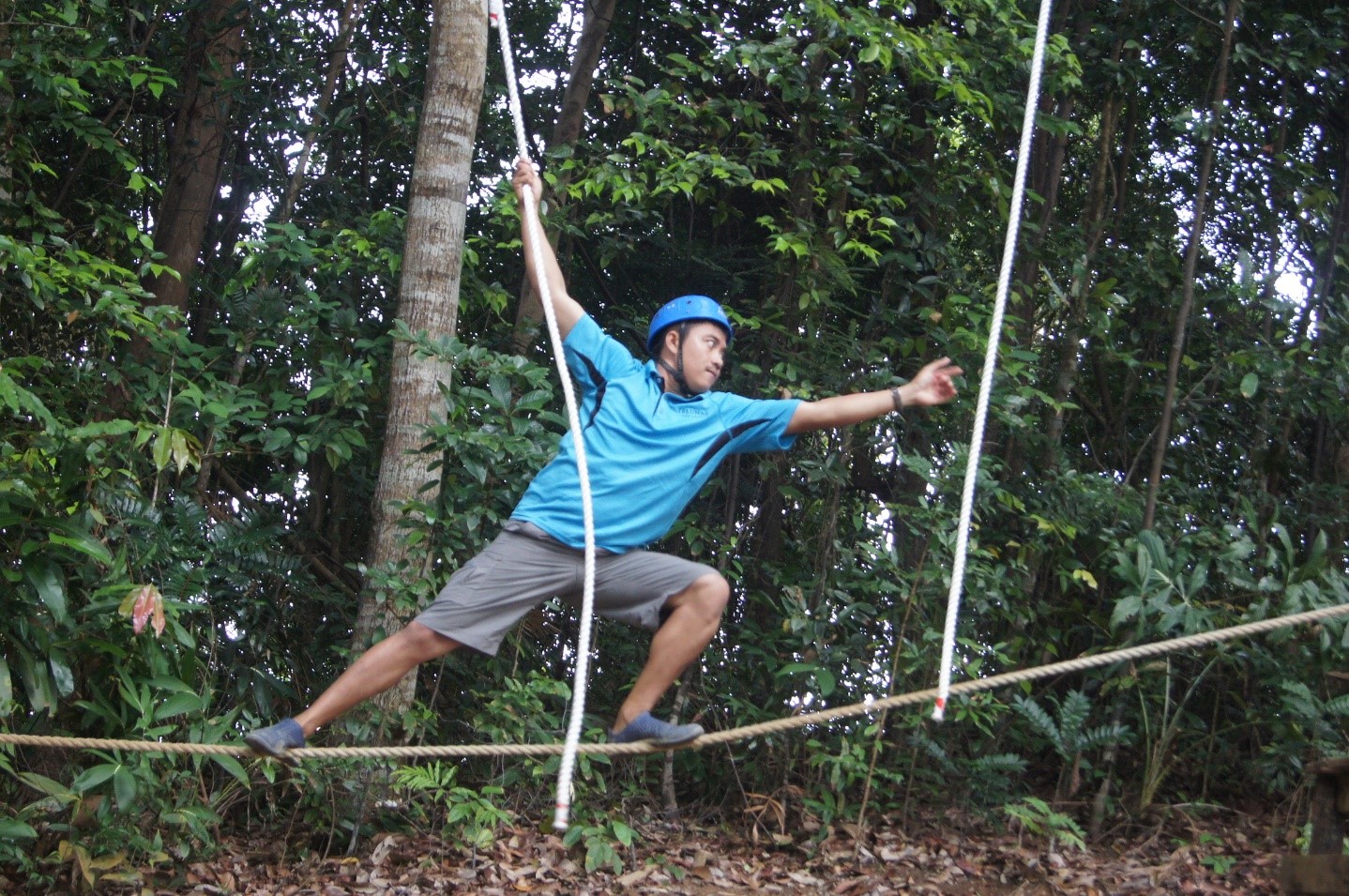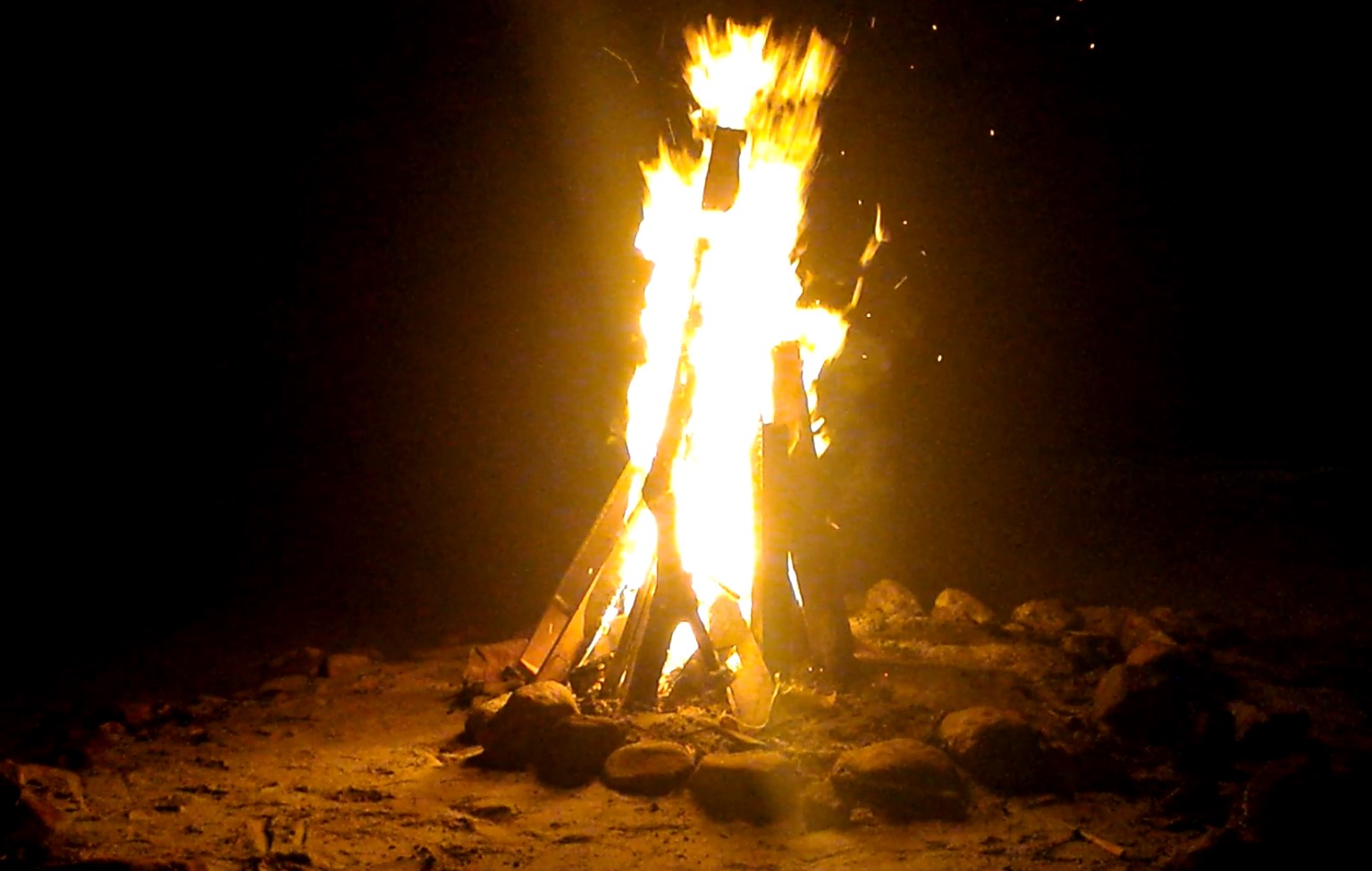 After dinner 7.30 p.m., we went to bonfire which we eat marshmallow. They burn fire using spoiled wood and recycled wood.

At around 8 p.m., you can ask the host to demonstrate their traditional kelong fishing style. What they catch is 1 squid and 2 small fish. We touch the squid the squid slime is like a snail slime. Thanks to the fisherman he keep on rolling than he use a normal fishing net get it.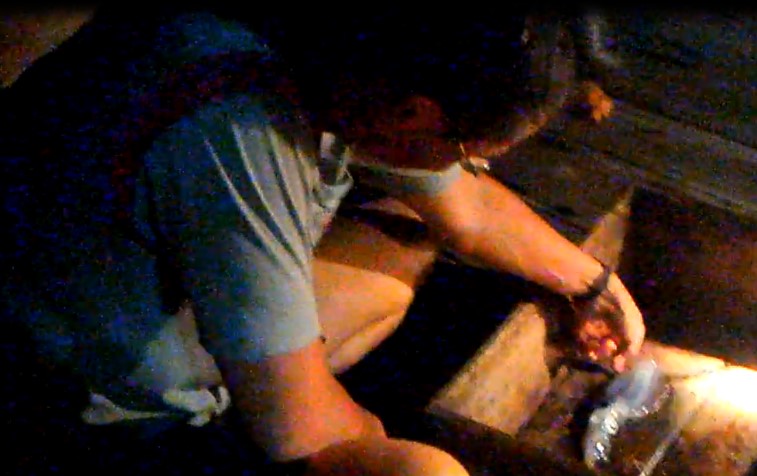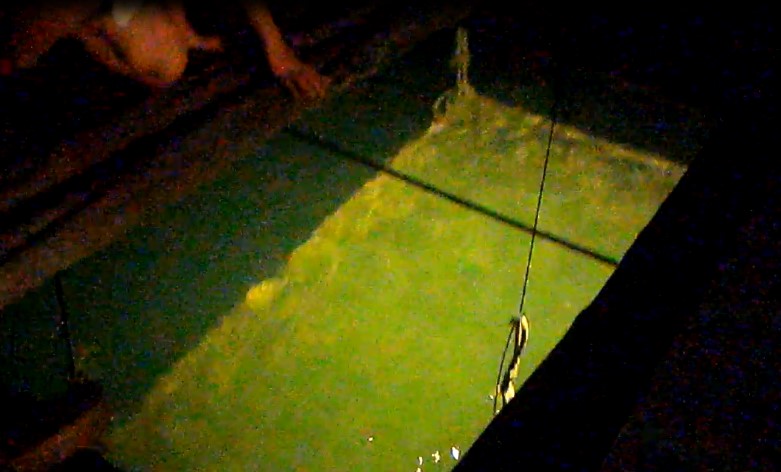 Day 3: Going back home

Jones is very helpful and friendly. He had made our stay there a wonderful experience.

We were told that in december, where there is no wind, the sea is very clear. You could see the sea bed. But since there is no wind, it is hot. We don't mind go there again in december, in the future. Maybe we could canoe to the private island if the sea is so clam.

Thank you for reading!



current guest: ST99999 | US21089
recent guest: ZZ11111 | ZZ96921 | NL68130 | ZZ96925 | JP25158 | US97201 | ZZ96922 | ZZ64174 | ZZ96470 | ZZ96911 | ZZ96913 | SG15165 | US61391 | US61390 | US39126 | US39136 | US53920 | ZZ96486 | ZZ96910 | SG69746 | NL68151 | NL68152 | GB26166 | SG71184 | SG94158 | ZZ96924 | ZZ64188 | ZZ96929 | ZZ96912 | NL68143 | NL68140 | ZZ96472 | NL68135 | NL68161 | US21089 | ST99999
cU: 563 cG: 6784 dT: 262 dT List: 9s 1h 31m 4h 33m 31m 36m 1h 58m 31m 50m 39m 58m 39m 44m 56m